Press/News
Carlos just finished a great run of Romeo and Juliet at Aguijon Theater. Romeo and Juliet's timeless story of star-crossed love returned to Chicago with a new perspective and approach. Romeo and Juliet, universal lovers, symbols of passion and madness – their love can flourish in any time, in any place and plunge into tragedy with the same fire.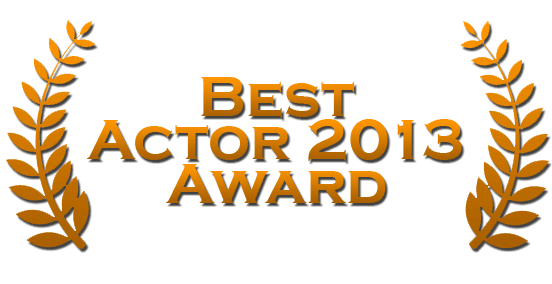 Desesperado y encarando muchas deudas incluyendo la posible perdida de su casa, Homero decide reclutar a un grupo de amigos para poner un show de strippers y así reunir el dinero necesario… pero para asegurar que esto sea todo un éxito deben quitárselo...TODO O NADA!
TODO O NADA! es una comedia de la vida real.
Basada en el film Ingles "The Full Monty" con el texto original de Jairón Salguero y la adaptación y dirección de Max Da'Silva.
Naked at the Madison!
Best Actor by SAH
On December 19, 2013, Carlos' outstanding performances and dedication paid off and was named Chicago's Best Actor of The Year by Sociedad Actoral Hispanoamericana (SAH), one of the most renowned Latino Acting Societies in the country. During his proud moment, Carlos thanked two of his greatest mentors: Andres and Miguel, co-founders of SAH.
Navigate the Show Gallery
Beauty and the Beast

A Midsummer Nights Dream

Hasta que el Mortgage nos Separe

Enredos y Locuras

Reclusorio X

Whistle Down The Wind

Todo o nada (The Full Monty)

Blood Weddings

Enredos y Locuras

Lorca Live (Lorca Vive)

Romeo and Juliet